Innolect consultants have been employed in executive positions and consulted with major companies for over 30 years. Our team has extensive experience in strategic change, organization design and talent development including selection, assessment, development, engagement and retention. We Equip and develop leaders who think differently, solve problems, navigate complexity and achieve performance results immediately.
Innolect supports the financial services industry as it continues to explore ways to increase customer confidence and satisfaction, integrate new services, and invest in technology-driven improvements to create shareholder value. Partnering with senior leaders, our consultants and coaches build the internal capabilities required to ensure strategic alignment, learning, and change throughout organization networks and team structures.
American Express

American Bankers Insurance

American Security Group

Assurant Group

Bank of America

Citigroup

Credit Human (San Antonio Credit Union

Equifax

Fannie Mae

Federal Reserve Bank

First Union

Morgan Stanley

Pan American Insurance

Provident Life Insurance

State Compensation Insurance Fund

The Global Fund

Wachovia
Unity and teamwork are woven into the collective fabric of our work with government agencies and decision makers. Innolect integrates leadership development and learning Strategies to grow leaders who think differently, solve problems, navigate complexity and achieve performance results immediately to Grow the Leaders in Everyone. We are uniquely positioned to help employees navigate organizational life as we design and/or augment services that leverage relationships and collaboration to perform effectively and productively.
611430 – Professional and Management Development Training
541612 – Human Resources Consulting
541611 – Administrative Management and General Management Consulting
541618 – Management Consulting Services
541720 – Research and Development
512110 – Motion Picture/Video Production
711510 – Independent Artists, Writers, and Performers
City of Charlotte Aviation
City of New Orleans
Columbia Metropolitan Airport
Fannie Mae
Fort Jackson Professional Mentorship Network
NASA
New Orleans Police Department
Pension Benefits Guaranty Corporation
State Compensation Insurance Fund
Tennessee Valley Authority
US Air Force
US Army
US Army Corps of Engineers
US Forestry Service
US Treasury
US Treasury Executive Institute
Innolect guides leaders through the navigation of changing healthcare landscapes. Facing challenges of mergers and acquisitions, nursing shortages, matrixed reporting structures, new HCAHPS requirements and the pressure to reduce costs, forward progress is tougher than ever! Today's healthcare management requires multifaceted leadership and team development expertise to help leaders address the people side of patient experience, business management, process improvement, technological transformation and changing demographics.
American Cancer Society

American Lung Association

Atrium (Carolinas Healthcare Systems)

Banner Healthcare System 

Baptist Hospital of Miami 

Bon Secours Health System

Cancer Treatment Center of America

Children's Hospital of Philadelphia

Duke University Hospital

F. Edward Hebert Hospital

Methodist Le Bonheur Healthcare

Mercy-Baptist Hospital

New York Hospital

Novant

NME Medical Center

Ochsner

Prisma (Palmetto & Greenville)

Premier, Inc.

Siemens Medical

St. Jude Hospital 

Tenet 

Tulane University Medical Center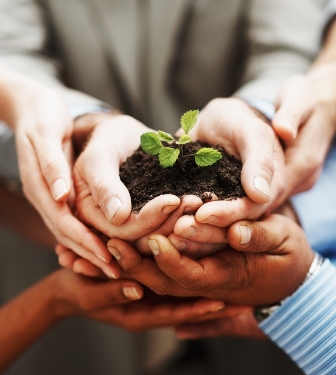 With heightened stakeholder expectations, nonprofits are facing a sea of change in an increasingly competitive landscape. Innolect helps nonprofit leaders think more strategically about how they accomplish their missions and achieve their business objectives as efficient, results-driven organizations. Innolect offers the experience, expertise and heart to help nonprofits manage and navigate the ever-changing FUCA environment.
Innolect is committed to supporting Nonprofits and Bettering the World through investments of time, talent and treasure.
Representative Nonprofit Clients
American Bar Association

American Cancer Society

American Lung Association

American Management Association

American Red Cross

Association of Women Judges

Catholic Charities

Crisis Assistance Ministries

Educational Testing Service (ETS)

Girls on the Run

Habitat for Humanity

International Right-of-Way Association

Lily Pad Haven

Purchasing Management Association

Ronald McDonald House Charities

The Chambers of Commerce

The Children's Museums

The Global Fund

The Trampled Rose

The World Bank

United Way
Representative Colleges and Universities
Auburn University

Clemson University

Georgetown University

Louisiana State University

Loyola University

Notre-Dame University

Queens University

Tulane University 

University of Maryland

University of New Orleans

University of Northern Arizona

University of Tennessee

Winthrop University
WaterStone Foundation

Christian Community Foundation

McColl Center for Visual Arts

American Society for Training and Development

Institute for Study of Intrapersonal Processes

International Listening Association

Enterprising Women Advisory Council

Pearl Fryar Topiary Garden

Greater Women's Business Council

Women's Business Enterprise National Council (The Forum)
Pharmaceutical & Bio-tech (Life Sciences)
Innolect partners with pharmaceutical and biotech companies to create solutions that accelerate the engagement, development and retention of leaders. We support executives and their teams as they face new and ongoing issues such as emerging markets, R&D complexity, consumer scrutiny and industry consolidation. Because of our deep and abiding understanding of the pharmaceutical bio-tech industry, clients engage Innolect to help align strategic initiatives with the guidance required to build strong cultures and talent pipelines for success.
AbbVie

Bayer

Genentech

Greenstone

Johnson & Johnson

Pharmacia

Pfizer

Siemens

SKB

Wyeth

Zoetis
Innolect consultants have been employed in key positions and consulted with major utility and energy companies for over 25 years. Our experienced team has extensive experience working with senior executives and their teams to achieve business objectives in strategic change, organization design and talent development including selection, assessment, development, engagement and retention.
Representative Initiatives
Co-designed Utility Corporate University (30+ courses)

Developed next generation of system executives

Designed and facilitated critical meetings, senior executive offsites and conferences

Assessed Employee Engagement: Survey Analysis and Focus Groups

Accelerated cultural integration during/after mergers

Designed culture change initiative for profitable and positive customer experience

Facilitated community collaborations as low-income customer advocate

Developed systemwide key communicator program

Launched supplier mentor-protégé program
Alabama Power

Chevron

Devon Energy

Duke Energy

Entergy

ExxonMobil

Freeport McMoRan

Georgia Power

Idaho Power

Nova Scotia Power

Pacific Gas & Electric

Shell

Southern Company

Spectra Energy

Tennessee Valley Authority
Manufacturing
Crop Science and Sustainable Food
Telecommunications
Sign up for our Newsletter