Why Innolect
The nonprofit industry has experienced many dramatic shifts including a rise in the number of new nonprofits forming, increased scrutiny and accountability, decreased government funding, and increased competition for fundraising dollars. With heightened client and stakeholder expectations, nonprofits are facing a sea of change in the competitive landscape.
As a result, leaders in the nonprofit community have to think more strategically about how they accomplish their missions and achieve their business objectives as efficient, results-driven organizations. Innolect offers the experience, expertise and heart to help nonprofits manage and navigate the ever-changing FUCA environment.
Nonprofit Expertise
Innolect consultants have been transformational change partners to some of America's most recognized nonprofits, as well as numerous local and regionally based organizations. Innolect has a strong commitment to help CBOs build leadership capacity and enhance organizational effectiveness. We recognize that the most valuable resources for nonprofits are their staff and volunteers and that being outcome focused is imperative in today's competitive funding arena.
Innolect consultants have extensive experience partnering with CBOs to assist with leadership and organizational development needs. Most Innolect consultants with nonprofit experience have advanced degrees and certifications in organizational design, development and behavior; business and general management; communication, psychology and related fields. Innolect consultant team members have been employed in CEO and other staff positions of nonprofits, and most have served on boards and committees.
Innolect's Commitment to Nonprofits and Bettering the World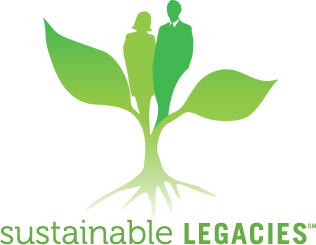 In 2007, Innolect introduced its Sustainable Legacies℠ Practice to intentionally link leadership development to volunteerism with the communities in which our clients serve. Innolect offers turn-key programs (workshops and individual coaching) and tools to help nonprofit and community-based organizations expand, enhance, and sustain relationships with strategic corporate partners and increase their impact for giving. Innolect is committed to finding ways to serve and give back to the communities in which we work and live. A percentage of our profits is given to nonprofits that offer thoughtful and intentional approaches to community development. Innolect's Sustainable Legacies® Award was created to honor an organization that promotes volunteerism and sustainable social responsibility. Our passion is to inspire organizations and volunteers to give back to the communities in which they live and work.
Colleges and Universities
Auburn University
Bismarck College
Clemson University
Darton College
East Tennessee State University
Georgetown University
Louisiana State University
Loyola University
North West Missouri State University
Notre-Dame University
Queens University
St Mary's University
Tulane University Law School
Tulane University Medical School
Tulane University School of Public Health and Tropical Medicine
University of Mary
University of Maryland
University of New Orleans
University of Northern Arizona
University of Tennessee
Winthrop University
Winthrop University Center for Nonprofit Management
Selected Nonprofit Client List
Alexander Youth Network
American Business Communication Association
American Cancer Association
American Council for Career Women
American Lung Association
American Management Association
American Red Cross
American Society for Training and Development
Arts Council of New Orleans
Association of Women Attorneys
Association of Women Judges
Business and Professional Women's Club
California High School Association
Carolina's Literacy Network
Catholic Charities
City Governments
Crisis Assistance Ministries
Educational Testing Service (ETS) Princeton, NJ
Friends for Alabama Children's Fund
Girls on the Run
Greater New Orleans Convention and Visitors Center
Habitat for Humanity
Institute for the Study of Intrapersonal Processes
International Business Communication Association
International Communication Association
International Right-of-Way Association
Jaycees International
Kiwanis Club International
Messiah Now
Mississippi Society of CPAs
Mothering Across Continents
National Burglar and Firearm Association
National Defender Investigator's Association
National Mortar Board Association
National PanHellenic Conference
New Orleans Center for Creative Arts
New Orleans Police and Justice Foundation
New Orleans Public Schools
OD of the Edge
Organizational Development Network
Purchasing Management Association
Ronald McDonald House Charities
Rotary Clubs
Society of Louisiana CPAs
Southeastern Association of Fish and Game Agencies
National Communication Association
The Chambers of Commerce
The Children's Museum of New Orleans
The Edge Connection
The Global Fund
The Trampled Rose
The World Bank
United Family Services
United Way
Wholesale Florists and Florist Suppliers of America
Women Business Owners Association
WaterStone Foundation
Christian Community Foundation
McColl Center for Visual Arts
American Society for Training and Development
Institute for Study of Intrapersonal Processes
International Listening Association
Enterprising Women Advisory Council
Pearl Fryar Topiary Garden
Greater Women's Business Council
Women's Business Enterprise National Council (The Forum)
---
Note: In addition to numerous colleges and universities, we consult with many nonprofit health care systems such as: Atrium Healthcare, Prisma Healthcare, Carolinas Healthcare, Baptist Healthcare, and Children's Hospital of Philadelphia.