When people from Louisiana hear the word Crawfish (crayfish, mudbugs or crawdads), most imagine crawfish boils and mouth-watering crawfish tail recipes. Locals catch crawfish using a string and bait, trap or even by hand. Once the crawfish are captured, they're placed in a pail. First-timers are often surprised that these pails rarely include lids. They think that without a lid, the crawfish will crawl out. While they do try, once they reach the rim, other crawfish reach up, climb on and pull them back down. None of the crawfish escape.
read more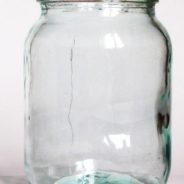 "We need to give each other the space to grow, to be ourselves, to exercise our diversity. We need to give each other space so that we may both give and receive such beautiful things as ideas, openness, dignity, joy, healing, and inclusion."  – Max de Pree
read more
In life, we often have to deal with and explore dualities of life and how to recognize two independent, universal principles such as light and dark, life and death, good and evil. As leaders, we also address dualities between vulnerability and strength or exclusion and inclusion.
read more
To win the war for talent, organizations need the equipment and tools to build a "learn, change, and grow" culture. Research consistently indicates that the most important factors in developing and retaining talent are engagement and professional development.
read more
Good leaders understand and play by the written rules of their organization. Yet, a company's unwritten rules are the ones that most influence employee behavior. Click below to learn about the Courage to ACT.
read more
While employees may resist diversity training, they are drawn to practical information about how to work with those who are different. They want effective work relationships . Click below to find out how Innolect can assist.
read more
Many employees view themselves as on the "outside looking in." They feel disconnected rather than motivated and engaged. Click below for information on how one of Innolect's tools can help.
read more