When people from Louisiana hear the word Crawfish (crayfish, mudbugs or crawdads), most imagine crawfish boils and mouth-watering crawfish tail recipes. Locals catch crawfish using a string and bait, trap or even by hand. Once the crawfish are captured, they're placed in a pail. First-timers are often surprised that these pails rarely include lids. They think that without a lid, the crawfish will crawl out. While they do try, once they reach the rim, other crawfish reach up, climb on and pull them back down. None of the crawfish escape.
read more
Leaders who have been recently promoted often discover they've inherited team members who they may not have chosen on their own. In fact, many leadership changes and promotions are designed to "clean-up" what other leaders have left behind. A leader's future success depends on his or her ability to play the hand they've been dealt.
read more
Kind acts have distinct benefits for leaders. And with recent natural disasters, violence and tragedies across our nation and around the world, employees seek leaders who offer encouragement and kind acts to help renew the human spirit. Take a moment to choose an act of leadership kindness today. Make a donation, volunteer, send a note or do something unexpected.
read more
The Cajun Navy, an informal network of good Samaritans with small watercraft, mobilized once again in the last few weeks—this time to help the victims of Hurricanes Florence and Michael. Formed as a response to Katrina in 2005, the so-called Cajun Navy has saved thousands of stranded people and lives. Their emergent activity, now an integral component of hurricane disaster relief, has similar characteristics to what many Amish families experience with barn-raising when disaster strikes in their communities.
read more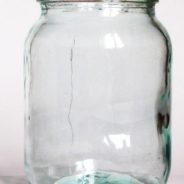 "We need to give each other the space to grow, to be ourselves, to exercise our diversity. We need to give each other space so that we may both give and receive such beautiful things as ideas, openness, dignity, joy, healing, and inclusion."  – Max de Pree
read more
A few years ago, after the merger of two companies, employees were jockeying for new positions, withholding information, sabotaging each other and demonstrating workplace incivility.
read more