"I appreciate the coaching work we have done together and see that it has prepared me for many challenges, making me a better leader."
VP, Fortune 100 Pharmaceuticals Co.
.
Matching Qualified Coaches for Growing Leaders
Executive and leadership coaching is a powerful tool in the overall plan to achieve organizational excellence. As  business leaders actively engage coaching support, the selection process to determine external coach qualifications become critical to achieve a strong ROI.
Innolect has developed proven coaching protocols and cutting edge techniques to help leaders identify the perfect coaching match. Innolect offers video profiles of our coaches and a web-based selection tool.  Once a coach has been carefully selected, the Innolect approach to the coaching engagement is unique, powerful, and results related.
Coaching Approach and Types
We view coaching as a developmental process that leads to individual growth and change, and even transformation. At times clients ask us the difference between development coaching and other types. We then talk about horizontal and vertical development.
Horizontal development usually focuses on a problem or situation that a leader is currently facing and/or has faced in the past. Often the desire is to develop a new skill or achieve a specific goal. While we do help leaders meet their objectives, our work is more focused on vertical development. It helps leaders gain new insights and self-awareness so that they can address similar future situations on their own. Vertical development helps leaders see differently and expand their capacity so that they learn to draw on new possibilities, make new choices and lead in new ways.
In our adult development coaching practice, we recommend the Maturity Assessment Profile (MAP) as a validated tool to identify a leader's current developmental stage. We know from research conducted over the last several decades that there are predictable and understandable development stages that leaders go through personally and professionally. Our coaching is targeted to meet each leader where they are developmentally.
Executive Coaching
Senior level leaders seek out confidential consultative partnerships with Innolect's strategic coaches to build individual leadership capability and to gain clarity about organizational issues. Through these partnerships, executives can objectively analyze obstacles to organizational effectiveness and create real-time solutions for:
Complex change strategies and restructuring processes

Staff or team development within a matrixed organization

Concerns about developments in the political arena

Poor employee morale or negative corporate culture
 
Clarity Coaching

Innolect coaches have extensive experience in establishing coaching relationships with senior executives. Our coaches partner and develop clarity relationships with senior executives. A clarity relationship provides a confidential and powerful place to examine complex systems including strategies, talent requirements, business processes/systems, and team/organization integration needs. Using proprietary Innovative Intelligence approaches and tools, Innolect coaches work with executives to enhance organizational effectiveness and business results.  Our knowledge and understanding of both the demands and the opportunities of top leadership positions help inspire individuals to lead more effectively.
Leadership Development Coaching
Innolect's Leadership Coaches assist with any and all aspects of their leadership effectiveness. These engagements are driven by development goals derived from the results of profiling assessments. Leadership coaching is a strategic investment made by progressive organizations to:
Attract top tier candidates

Retain top talent and aid in succession planning

Help newly appointed leaders transition to their new leadership positions

Address critical business performance issues
Skills Development Coaching
Our experienced coaches use both technical and process consulting capabilities to help managers develop specific skills needed to increase current performance and future potential (i.e., Presentation Skills, Colleague Engagement, Change Management, etc.). Engagements include expertise in a variety of development areas including:
Team development — vision, integration, goal-setting

Executive presence, presentation skills and public speaking

Personal organization and management skills — negotiation, strategy, meeting facilitation

Interpersonal communication skills — listening, conflict management, feedback
Other Coaching
Transition  (Executive Transitions and Onboarding for Newly Promoted Leaders – Onboarding to Jumpstart Success and Cultural Integration for new  leaders)
High Potential Leaders
Performance Improvement
Coaching Intensives
Emerging Women Leader
Diversity  (Under-represented Groups and People of Color)
Why Innolect?
Innolect Coach Credentials and Talent
Starting from a place of collaboration, Innolect coaches align with the organization's business vision, objectives, leadership competencies and values to create meaningful goals and assure sustainable results. We focus on inquiry rather than advocacy using questions to gain insight and self-awareness before establishing development goals and desired business outcomes.
The breadth and depth of Innolect's coaching community allows clients to make highly selective decisions about the best fit for their needs. As strong as our individual coaches are, it is the collective coaching talent that sets  Innolect apart. Our executive and leadership coaches have:
Completed advanced degrees and/or training in coaching

Led executive and senior leader teams and organizations

Served as faculty and/or adjunct faculty members of coaching certification programs

Certifications in various assessment tools such as Lominger, The Leadership Circle, Birkman Method, Denison 360, Listener Preference Profile, Life Styles Inventory, Myers-Briggs Type Indicator, Thomas-Kilmann Conflict Mode Instrument, etc.

Published books and articles about coaching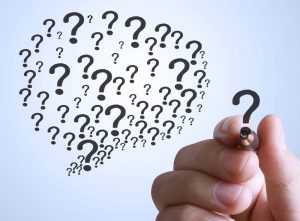 Questions to Consider
Some organizations are experienced with executive coaching and are simply seeking high-quality coaches. Other organizations may believe in the value of coaching, but do not have an experience base. In either case, Innolect consultants have the expertise and acumen to guide leaders through the process. Our clients benefit from our ability to identify coaching needs, design coaching game plans, create proprietary protocols, and draw from industry best practices. In various situations, we have partnered with clients with the goal of setting up an ongoing internal coaching system.
As leaders grow and achieve greater awareness and understanding about their aspirations, motivations, and abilities, they make better choices.  Working to build trust, we provide accurate perceptions of each leader's strengths as well as areas for improvement. Using a strengths-based foundation, we partner to build on the skills and capabilities that have made each leader successful. At the same time, we address potential career derailers and identify developmental capabilities required for future success.
We find that coaching is most successful when an organization considers and has thoughtful answers to the following questions:
What do you hope to achieve through the coaching engagement?

How will coaching help achieve your vision, values and/or strategic plan?

Who in the organization needs or will benefit from coaching? Why?

What qualities, training and certifications do you expect of coaches?

If coaching will be widespread, how do we establish a protocol for matching coaches with their leader partners?

How will you measure success?
A recent study by the American Management Association discusses many of these questions in depth.    Read more…
How to Select a Coach:
The breadth and depth of our coaching community allows clients to make highly selective decisions about the best fit for their needs. The criteria for selecting a coach can vary, but there are basic qualifications to consider when identifying potential coaches. We help clients make informed decisions by considering the following:
Experience and Credentials: What experience does the coach have? Has s/he worked with people at the level of responsibility, in the industry, in the functional area, or under the same circumstances as the coaching partner? How long has the person been a coach?
Credibility: Does the coach have credibility? Does s/he seem to understand and appreciate the particular realities of the coaching partner quickly? Does the coach inspire trust?
Industry/Company Knowledge: Does the coach have knowledge of the company or industry of the coaching partner? How well does the coach understand the culture, competitive environment, and structure of the company or industry?
Developmental Fit: Does the coach have a personal style, approach and developmental stage that matches the developmental needs of the coaching partner and the pressing business needs?
Cost Effectiveness:  Are there costs related to travel and geographic area that might need to be considered?
 Recent Projects
Developed coaching protocols and systems.  Helped Fortune 100 company define selection strategies for coaching candidates, made recommendations for the evolution of the program, and considered how the initiative could evolve into a sustainable program the client could manage independently.
Designed Coaching Initiatives for High Potentials.  Worked to assess, identify, and build capacity of selected high potentials by implementing coaching throughout a telecommunications start-up.
Offered transformational, developmental, performance and skills coaching:  Partnered with new CEO to identify and leverage strengths during health system reorganization.  Designed developmental coaching process for new team leaders within Global Fortune 50 company.  Created protocol and offered performance coaching services to Fortune 100 telecommunication company.  Worked with CEO and leadership team to refine media relations skills.
Designed Cultural Integration/Transition Coaching. Co-developed integration coaching process for global pharmaceutical company going through acquisition and major change initiative.
Built Coaching Community Resources. Collaborated with client to inform and align a community of 80+ coaches. Strategies included quarterly conference calls, face-to-face meetings, email updates, etc.
Provided One-To-One Coaching for Senior Executives. Community of coaches deployed throughout Fortune 500 utility company. Handled issues such as influencing more effectively, building collaborative work processes, identifying and handling destructive conflict, coaching others, etc.
Conducted Executive/Leadership Assessment Including Behavioral and Quantitative Multi-Rater 360's. Collaborated with a licensing client to select and administer assessment instruments to identify leadership strengths and areas for improvement. Used results as a benchmark to begin transformational coaching process.
Provided Targeted Feedback to Top Executives. Served as an objective voice to deliver feedback about strengths, blind spots, and areas for improvement to accelerate performance.
Created Individual Development Plans. Created individual development plans with concrete actions and ongoing coaching support for Vice Presidents of multinational insurance company.  Innolect's IDPs ensure a business focus.
Offered Targeted Executive Team Coaching. Worked with top executive leadership team and their direct reports to implement an integrated change initiative.
Provided Virtual Coaching.  Supplemented face-to-face coaching sessions with virtual coaching to help an organization cut the overall cost and also to accommodate client travel.
Designed Online Coach Selection Tool. Created an online tool for individuals within a Fortune 100 company to review coaching bios and find the best fit for their specific coaching needs.
Created Coaching Intensive. Deployed multiple consulting resources to develop a key leader critical to the success of the business. The intensive offered speed, specific and targeted development goals, and a compressed time frame for change when more traditional coaching methods failed to deliver sustained change in leader behavior.
Ensured Metrics Were Integrated Into Coaching Process. Conducted a supervisor team leader survey of coaching effectiveness.  Innolect schedules regular meetings with the supervisor or HR / OD representative to assess ongoing initiatives.