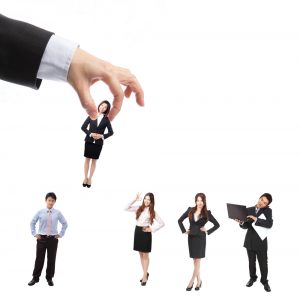 "Bottom line….this process is a key ingredient for us as we move forward with the goal of attracting and developing our employees at the director and above level."
Senior Vice President of Human Resources, Telecommunications
.
Executive Selection Process
Given the dynamic nature of modern organizations, leaders can no longer afford the luxury of simply hoping they find suitable candidates to fill key roles. Frequent turnover and transitions, an aging workforce, and economic instability are but some of the forces that create situations of uncertainty with respect to job longevity, even at the highest levels of an organization. As such, succession planning is recognized as an active, ongoing process that requires continuous preparation and monitoring.
The fundamental goal of a succession planning initiative is to ensure an organization has a strong 'talent pipeline' that can adequately support the future needs of the organization. We help identify key people  and develop these leaders (through training, mentoring, coaching, etc.) for eventual placement in more senior roles.
TOPICS:
ESP – Executive Selection Process