I am happy to say that I often use many of the tactics you spoke about.  I passed along storytelling as a way of leading to one of my unit managers who successfully transitioned in to a site executive role — she was very appreciative!
J. Ely, VP, Bank of America
.
Are you communicating and cascading change effectively?
Especially during times of uncertainty, complexity and change, the most successful leaders work to create a common culture to align goals for better coordinated action, faster decision making and smooth implementation. Unfortunately, leaders often over-estimate their employees' understanding about key priorities and values. Leaders who learn to implement internal communication channels, processes and practices effectively, (timely, consistent, aligned and transparent messages), encourage trust and loyalty, leading to a more creative and productive workplaces.
The pace of change  around the world is exponential. With entire economies shifting almost overnight, the ability to communicate change quickly and well can mean the difference between an organization thriving or dying. When a major transformation initiative arises, getting communication and key messages right the first time becomes imperative. By improving their ability to change and adapt continuously, organizations can increase their chances of success, both today and in the future.
Selected Communication Tools
Innolect consultants work with organizations and their leaders in variety of communication capacities including:
[tabs slidertype="left tabs" fx="fade"]
[tabcontainer][tabtext]Communication Audits[/tabtext]
[tabtext]Communication Strategy Roadmap[/tabtext]
[tabtext]Key Communicator Program[/tabtext]
[tabtext]Team Briefings[/tabtext]
[tabtext]Focus Groups[/tabtext]
[/tabcontainer] [tabcontent] [tab]
Communication Audits
Before initiating a communication strategy, many organizations conduct an internal communications audit. An audit provides valid data about communication systems, structures, and networks, current behaviors and practices, barriers to information dissemination and retrieval, alignment of communication processes and initiatives and recommendations for improving effectiveness. Each audit is designed to measure specific outcomes which might include answering questions such as:
How can technology be used most efficiently to improve communication?
What communication practices do employees prefer?
What effects do intergroup relationships have on the decision-making process?
What affect does geography have on organizational interaction and productivity?
What standard operating procedures will help the organization function most effectively?
How do key stakeholders evaluate key communication processes and practices?
What are the organization's most effective communication channels to disseminate key messages?
The audit reports analyzes collected evidence from interviews, focus groups, network stoichiometric analysis and documentation to establish a baseline from which to measure future performance and success of new strategies and tools.
[/tab]
[tab]
Communication Strategy Roadmap
A strategic approach to communication is needed to ensure an organization is focused on the right messages for the right audiences at the right time. A Strategic Communication Roadmap provides a framework for activities, with measures to help determine whether the tactics used are making a difference. While plans may vary, the process includes common elements with clear step-by-step guidance to move from the current state to where the organization wants to be. Innolect works with leaders to design the process with a detailed action plan for implementation. A good action plan ties directly to the business strategy and sets out the activities, targets, deadlines and resources needed to implement each element of the strategy. It identifies Leaders responsible for each action, and build in evaluation for organizational leaders to monitor the success of each action.  The action plan is a working document which can be updated and revised as targets are met, circumstances change or new objectives are identified.
[/tab]
[tab]

Key Communicator Program
Effective internal communication is essential to performance, service delivery and brand reputation.  Key communicators play a crucial role in building momentum and sustaining change from key initiatives. Whether they are frontline staff or officers representing the business, the communication effectiveness of is therefore very those who deliver messages has a huge impact. These communicators are well-informed and prepared with consistent messaging and are able to:
Sell the vision, work and activities internally and externally.
 Engage and influence others in activities and goals.
Present consistent, clear and compelling messages at the right time, through the right channels and to the right people throughout organizational change.
Consult with, listen to and involve others in key activities and goals.
[/tab]
[tab]
Team-Briefings
Team briefing is a cascaded internal communication process to pass information throughout an organizational system within a limited time. Team briefing is exceptionally useful to large organizations with several layers of management, multiple functions, and a geographically dispersed workforce, especially those that are dealing with change issues such as mergers, rightsizing, and increased competition. These  face-to-face, regularly scheduled briefings encourage two-way communication offer results that:
Build a committed and high-performing workforce.
 Boost morale and motivation.
Help employees learn from those closest to the source of information and ideas.
Provide a better informed frontline on what's happening and why.
Provides consistent, timely, and accurate information.
Promotes teamwork across functions and levels.
Gives managers and supervisors the information and support to do a good job of communicating.
Provides a clear understanding of business issues.
Creates a climate that helps the organization accept change.
[/tab]
[tab]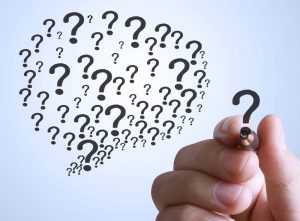 Focus Groups
Focus groups provide a forum for an organization to discuss issues and explore subjective matters, such as service expectations, attitudes, feelings and experiences, with their stakeholders.  Focus group interventions help organizational partners to:
Learn about impressions of product and service effectiveness, or management issues.
Generate new hypotheses for future research opportunities.
Help develop sound quantitative research approaches.
Learn how respondents communicate about topics of interest (what words they use, what concepts they understand, etc.).
Enhance the utility of survey content and delivery mechanisms.
Better interpret previously obtained quantitative information.
[/tab][/tabcontent] [/tabs]