"Your outstanding facilitation has put our board on a path to greatness…"
M. Evans, Southern Company
.
More than just agenda management, an experienced facilitator can identify, anticipate and guide groups toward productive communication pathways and desired meeting outcomes.
Innolect's experienced facilitators anticipate what is actually happening and can enable the group to make it discussible…
When it absolutely, positively has to be decided now (business threat, legal issues, strategic opportunity, etc.);

When you need a neutral third party, confidential, facilitator and neutral location;

When the right questions need to be asked and multiple stakeholders engaged;

When you need a structured methodology to get to agreement and alignment with a commitment to act
Our Master Facilitators:
Enable the exchange of ideas, information, and opinions.

Provide structure and engage subject matter experts.

Offer proven decision making approaches that ensure the group arrives at results that are jointly created, understood and accepted by all participants.

Create a safe environment and opportunity to engage issues head on.

Build a shared experience for learning and transformation.

Increase consensus-building.

Adapt in the moment to meet highest priority objectives

Increase chances for getting actual work done.
Our Approach to Facilitating Critical Meetings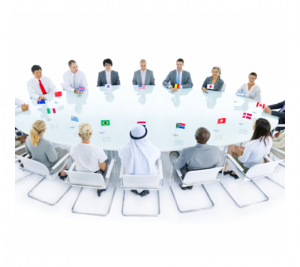 Increases cross-functional collaboration

Builds safe environments for risk-taking and effective conflict management

Fosters commitment and trust by getting all the voices in the room

Cultivates shared accountability and end-to-end ownership

Aligns goals and processes to business strategy

Stimulates interdependency to achieve goals

Fosters creativity and innovation
Key Challenges – In Person and Virtual Meetings
How do people stay in the loop?

How to transform boring virtual meetings into meetings where people feel engaged?

What engagement techniques/strategies will get everyone's voice into the meeting?

When to use social networking tools for gathering information, communicating, etc.?