Founded in 1994 AthenaOnline is one of the originators of microlearning and one of the first cloud—based, SaaS (Software as a Service) companies in the learning industry. Athena started delivering video over the Internet before YouTube was launched and had one of the first solutions for mobile learning (m-learning), which became an Apple iPhone staff pick in 2008. Our breakthrough approaches in e-learning have won numerous industry awards over the years and have been written about in many publications, including Fortune and WIRED magazines.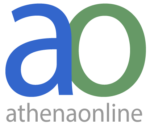 AthenaOnline was founded with the concept that people learned a lot in classroom environments, but they were inconvenient to attend and covered more than most learners could retain. Books were a clear alternative, but few people read business books. Realizing that technology might help bridge the gap between those who have business expertise and those who need it Athena's founder, Jon Peters, started AthenaOnline with support from Boeing, McKesson, Chubb, NYNEX and The Institute for Management Studies.
As the Internet became more robust and was able to deliver a more compelling experience than simple text pages Athena shifted gears, first with its award-winning interactive courses based on video game principles (gamification) and later with a focus on bite-sized learning content. The MyQuickCoach microlearning platform was officially launched in September of 2001.
Innolect has partnered with AthenaOnline to offer the following resources:
Dangerous Assumptions of Communication
Many leaders consider themselves average or below average listeners, and yet they don't do anything to improve their skills in the area. Dr. Kittie Watson shares four assumptions people often make about communication and what you can do to be a more effective listener.
More »
Identifying the Four Types of Listeners
Dr. Kittie Watson outlines the four listening preferences that people have so that you can figure out which one you identify with most and learn to adapt to those that are different than yours.
More »
Adapting Your Message to the Listener
Many of us listen very differently depending on the situation. Dr. Kittie Watson shares some tips about crafting your message to the type of the listener to whom you are speaking.
More »
Checking for Understanding in Communication
Businesses lose millions each year due to misunderstandings. Dr. Kittie Watson explains three ways to check for understanding during a communication.
More »
Closing a Communication
You may think you do, but you actually don't need to listen intently all the time. Dr. Kittie Watson talks about the closing skill and how to stop or redirect a communication that isn't a good use of your energy.
More »
Communication Between the Genders
It's scientific fact that men and women listen in ways different from each other. Dr. Kittie Watson explains the differences and gives advice for how the two sexes can better communicate with each other.
More »
Opening a Communication
Dr. Kittie Watson shares some tips on getting people to open up, talk, and get the communication going.
More »
Listening Effectively in Order to Be Heard
Good listening skills are crucial for building meaningful relationships. Dr. Kittie Watson shares some tips for effectively listening so that others will listen to you in return.
More »
Eliminating Bad Listening Habits
Oftentimes employees feel unheard and disengaged as a result. Dr. Kittie Watson gives five bad listening habits that leaders — or anyone else — should avoid.
More »
Using Effective Listening Skills
Most of us are trained the least in the communication skill we use the most: listening. Dr. Kittie Watson outlines a system of listening with nine steps that you can follow to be more effective in this much needed communication skill.
More »
Diagnosing Communication Breakdowns
Errors in communication occur partly because listening is a very complex process. Dr. Kittie Watson explains the PIER listening model — a diagnostic tool to help you know where the lowest level breakdown in communication can occur.
More »
Replenishing Your Listening Energy
Dr. Kittie Watson shares a few tips for conserving your listening energy and being most effective in communication.
More »
Improving Listening Within Your Business
There are many costs associated with ineffective listening and many bonuses to effective communication. Dr. Kittie Watson gives a two-step approach to improve listening within your organization.
More »
Preparing Yourself to Listen
Most people think they can listen well when they have to. Dr. Kittie Watson explains why it actually takes practice and preparation to be a good listener.
More »