President and Founder
Kittie is the President and founder of Innolect, and has a passion for "Growing the Leader in Everyone." With a deep appreciation for the challenges faced by executives in high-stakes settings, she focuses on mission-critical business needs. Her expertise in transformational change, strategic communication, talent development, executive assessment and coaching is valued by Fortune 500 and diverse companies such as Bayer, Entergy, Cricket, Pfizer, Zoetis, Carolina's Healthcare, Compass and Southern Company.
Kittie designs fresh ways to grow capability and increase ROI within leaders, teams and workplaces. Integrating her personal values and work practices, she encourages clients to build strong, vibrant leadership pipelines by partnering with nonprofit organizations. Focused on creating more inclusive cultures, she quickly sizes up the crux of tough situations and provides leaders with powerful solutions that payoff for themselves and significant stakeholders.
As one of the first and youngest female chairpersons at Tulane University, Kittie is among the top 25 most prolific women writers in communication. She has authored or co-authored 15 books, numerous articles, and been featured on ABC's 20/20. When not supporting clients, Kittie is an advocate for social justice issues, visualizes a universe of possibilities through watercolor paintings and kayaks/hikes to relax.
VP, Customer Service, Entergy
"I called upon Kittie and her team for assistance as we embarked on our customer and employee experience journey. In Kittie, I received a trusted business partner, not just another consultant. Kittie put her brilliant strategic abilities into action to deliver an innovative collaborative approach to engage and develop leadership at every level of our organization. Her approach of active listening, encouraging collaborative problem solving and demonstrating visible signs of change by our leadership have resulted in providing our organization the competitive edge it needs to meet future industry challenges. This unprecedented level of leadership/employee engagement in our organization has provided our transformation the best opportunity for sustainable success."  
Regional President, Zoetis
"Thank you for the value that every conversation with you has brought to my development and for the significant contribution that you have made to my team's success." 
Corporate Director, Methodist LeBonheur Healthcare
"You helped us take the next step as we create a legacy of listening across our entire organization.  The insights you shared with us will live forever through our leaders, our Associates, and the lives we touch as we bring healing to both the body and spirit of our patients and their families."
VP, Pfizer
"Unlike many consultants, Kittie's consulting relationships often develop into one as a trusted advisor. Kittie genuinely cares about those with whom she works as well as giving back to the community. She is driven by a personal mission, "To learn and grow every day and help others do the same." Kittie maintains her integrity and focus to learn from even the most difficult situations. In fact, after her first coaching assignment with my team, I was compelled to write a letter to Kittie conveying what I observed during our client experience. Below are some excerpts:
She teaches that sometimes it hurts to hear certain forms of feedback but that this very painful awareness could lead to changes in behavior which will then result in real progress.
She uses discernment, and demonstrates fairness and humility.
She preserves another's dignity – even after they have wronged you.
She follows-up, is very specific in feedback and in helping to create a development plan.
She always ensures she knows the facts!"
President/CEO, Handpicked
"We all believe in diversity and Kittie is one of those rare people who can weave the diversity together seamlessly into a tapestry.  It's one of her great God-given gifts, and that, combined with her professional background, makes for a real genuine talent and a gift to the people around her."
Supplier Diversity Director, Southern Company
"You were so engaging, insightful and offered such unique ways for us to listen and learn more about each other at the same time! I was again impressed at how you captured the attention of the audience at both events. We made a wise investment in having you."
VP, World Bank
"Kittie has been a trusted advisor and sounding board to me for many years. I value her advice and counsel immensely. She is an innovative and creative transformational change leader and a visionary strategist. Her technical skills are masterful and her signature tools are marked by their practicality and simplicity. As a coach, mentor, confidant, listener and thinking partner to senior leaders around the globe, Kittie's broad based skills in communication are only matched by her compassion and her capacity to strengthen others. Any organization or individual would be benefit from her "listening ear" and professional expertise."
Senior Director, Entergy
"Kittie - thank you so much for being our navigator and steady rock! You are the lighthouse in the distance on a dark and stormy night that gets us safely back to port. We absolutely could not have come this far without you!!!"
VP, Bank of America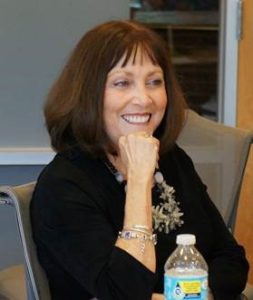 "All of the talks you and I had about leadership certainly paid off and I am happy to say that I use many of the tactics you and I spoke about often.  I passed along the idea of storytelling as a way of connecting and leading to one of my unit managers that successfully posted in to a Site Executive role — she was very appreciative!  Although our time together was brief, you made a lasting impact on my style of leadership.  I can't thank you enough for the time, advice and wonderful ideas."